Discover more from BenNollWeather
Hudson Valley weather and school predictions
Over 10,000 subscribers
A warm week ahead
Update #417
Hello there 🌞
A bit chilly outside this morning, huh?
In case you missed it, I published my Hudson Valley winter outlook on Saturday.
Here are the highlights:
Not expecting the coldest of winters

Short but sharp cold snaps will be followed up by mild air

Probably more snow than last year (not hard to do, I know!)

January looks like the snowiest month

I wouldn't be shocked if the vibe was a not-so-bad winter overall
The outlook shows that significant November snow is unlikely in the Hudson Valley this year. While an early arrival of winter is improbable for our region, the nation's midsection is about to plunge into a seriously chilly pattern over the next 10 days, including several chances for snow.
Polar air masses will slide into the U.S. by way of Alaska and Canada but will have a difficult time making it to the eastern seaboard — that's good news for us! 🌡️
In the Hudson Valley, this week will be characterized by plenty of clouds, building warmth, and even some humidity by Wednesday.
The average high temperature ranges from 62 at the beginning to 60 at the end of this week, meaning we'll be over 10 degrees warmer than average at times.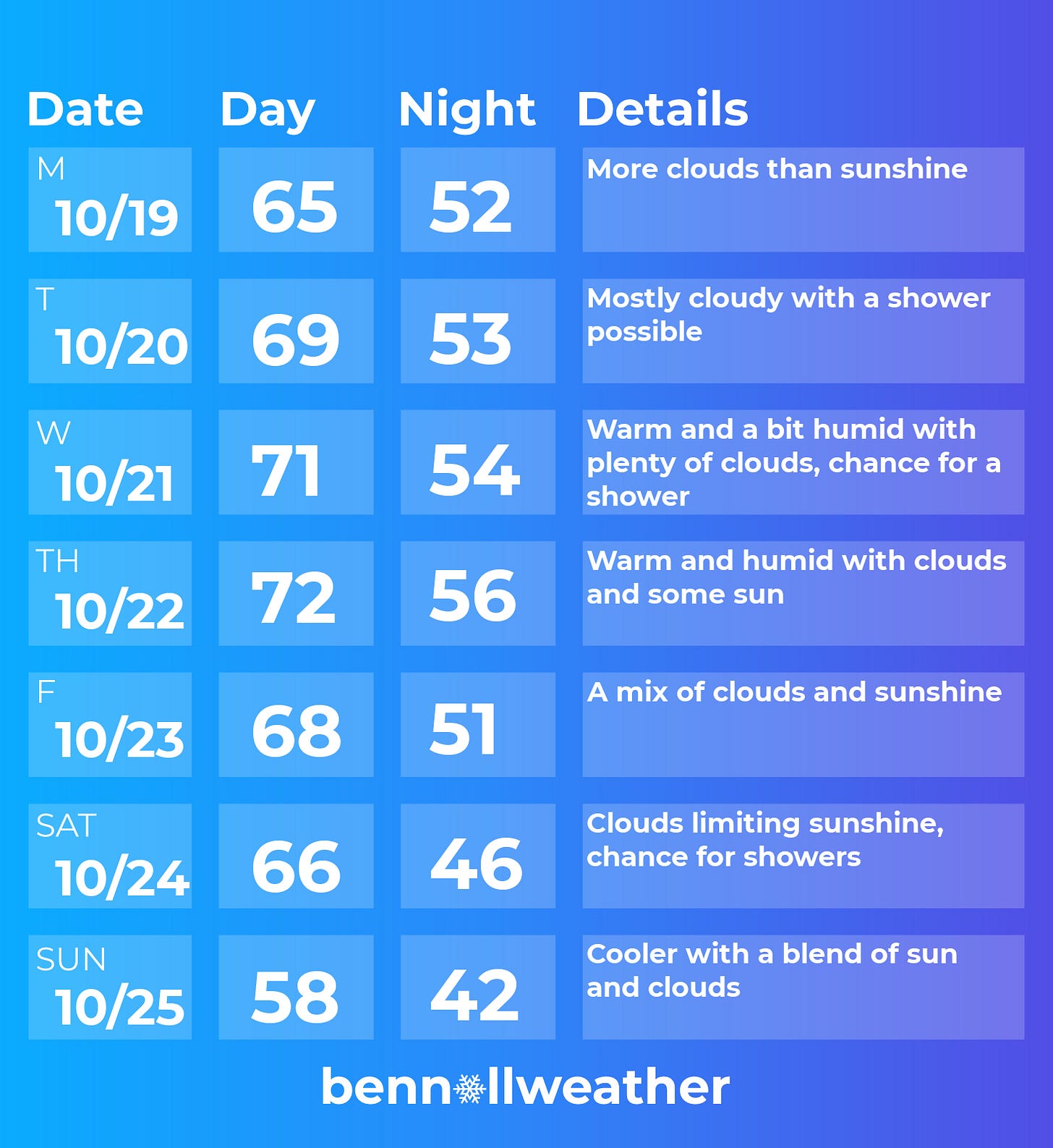 Monday will be a dry day with more clouds than sunshine. A front will be causing rain across PA and upstate NY from Monday into Tuesday, but a ridge of high pressure will hold strong along the East Coast, keeping most of it to the west of the Hudson Valley.
While it seems likely that a few showers will find their way into the Hudson Valley at some point between Tuesday and Wednesday, they aren't expected to define either day.
By Wednesday, humidity will become noticeable as our flow of air can be traced back to near Bermuda! The unseasonable warmth will continue Thursday as fronts continue to hover closely to our north and west, causing plenty of clouds.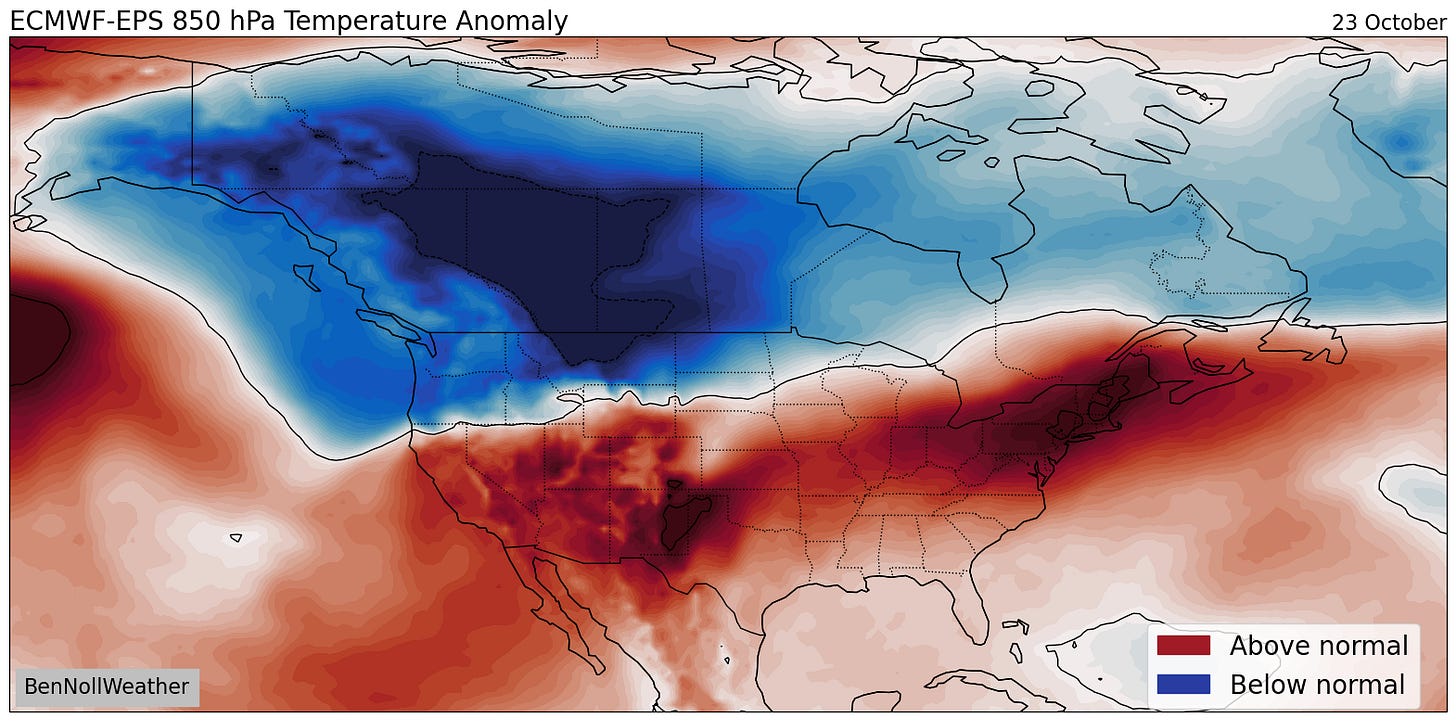 Warmer than average temperatures will have a stronghold this week
Friday looks slightly cooler than Thursday thanks to an easterly air flow off the Atlantic, but dryness should prevail.
Right now, it looks like a more robust front will approach for Saturday, potentially causing some showers later in the day.
A return to dry conditions with cooler temperatures looks most likely for Sunday at this point.
The week of the 26th looks warmer than average to start, but a front could usher seasonably cool air before Halloween. Nothing too extreme and no snow yet!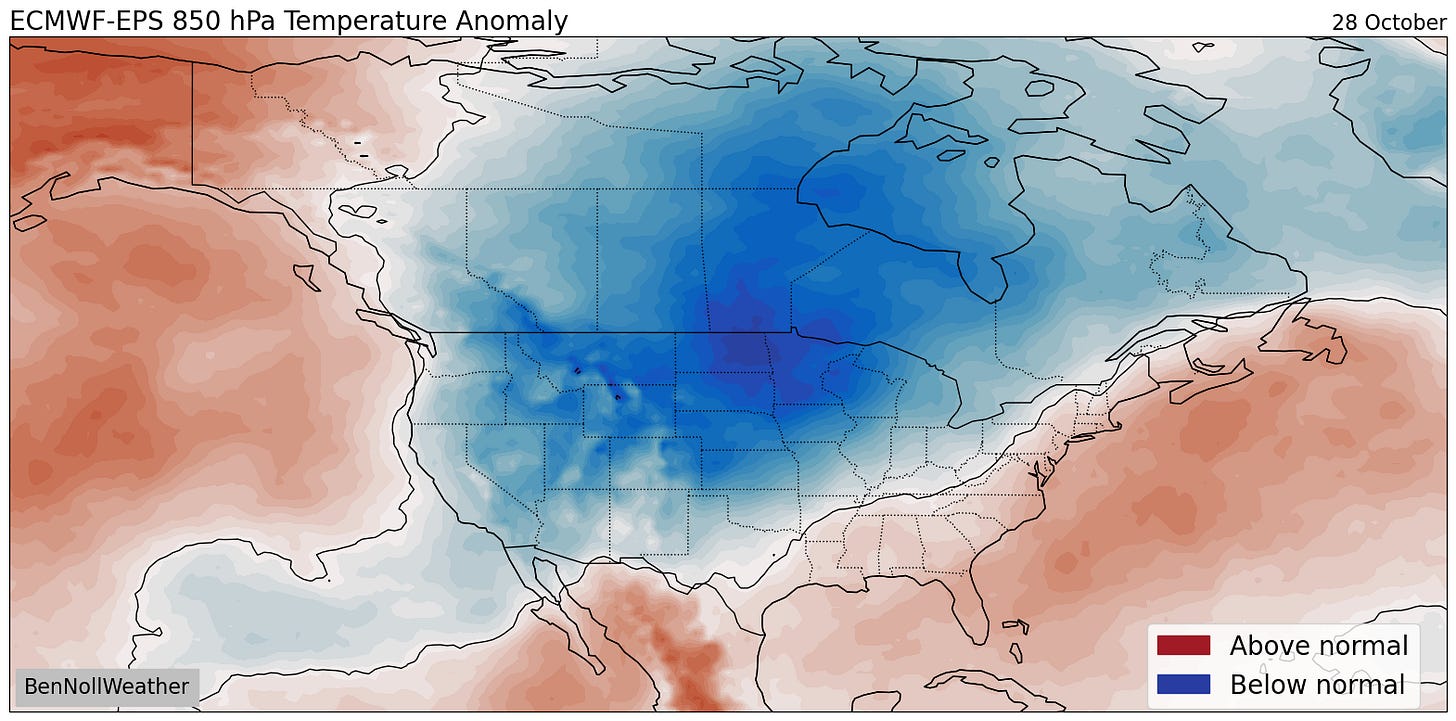 Cold air across the nation's midsection could shift eastward by Halloween.
From Down Under
Auckland is known as the "City of Sails". 135,000 yachts are registered here with about 1-in-3 households owning a boat. Here's what it looks like above the harbor. The photos were taken with a DJI Spark drone.