Discover more from BenNollWeather
Hudson Valley weather and school predictions
Over 10,000 subscribers
New month, new weather pattern 📉
Update #573
From the 80s to a Canadian cold front. That's how things go this time of the year!
On Saturday, Poughkeepsie reached 80 degrees, making it the 3rd-latest 80 degree temperature this late in the calendar year on record (the record is November 2nd).
Temperatures during the week ahead will be far from 80. In fact, the first frost of the season for many towns is likely 🥶
Summer wardrobe, it's time to take your final bow, for the season of scarves and sweaters awaits!
There's even a chance for some wet snow flakes in the weeks ahead ❄️
Monday: cloudy and showery, mainly during the morning
Tuesday: noticeably cooler, but dry and sunny
Wednesday: quite cool with a chance for scattered showers and wet snow flakes 😱 — feeling more like early December
Thursday: a frosty start; cold and dry with sunshine
Friday: temperatures on the rise again, lots of sun 📈
Saturday-Sunday: looking mild overall; a possible cold front on Sunday could bring scattered showers
The week of November 6th looks to have some big temperature swings with stormy conditions possible, especially around November 9th-10th. Snow flakes could feature in the extended range outlook, so stay tuned! 🌨️
The image below highlights the states (🔵) that are forecast to dip below freezing at some point in the next 10 days — only Louisiana, Mississippi, Florida, and Delaware are safe from the cold!
For premium subscribers, I'm working on story linking a recent hurricane in Vanuatu to the weather patterns that the Hudson Valley may experience this winter…
Not a bad "office" view! 🏖️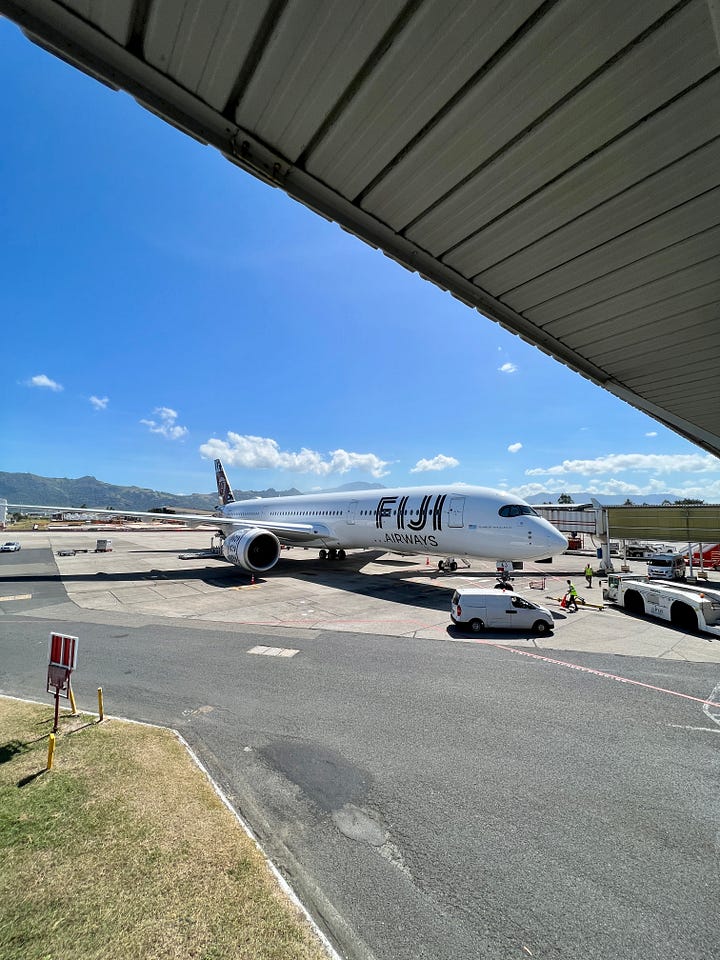 I was in Fiji on a work mission this past week, helping meteorological services across the Pacific Islands prepare for the impact of El Niño.
The conference was scheduled to run from Monday-Friday, leaving little time to explore aside from the evenings.
So when I learned on Thursday that I didn't need to be present at the conference on Friday, Kate and I jumped at the opportunity to do a day cruise!
⛵ Where to go? Needless to say, we were spoiled by choice: Monuriki Island, the film site of Cast Away? The pristine Yasawa Islands? Or the Mamanucas, where Survivor was filmed?
There was no wrong choice! We settled on visiting a sandbar that's exposed only at low tide. A 90-minute catamaran ride later and we reached our destination, which was straight out of a postcard…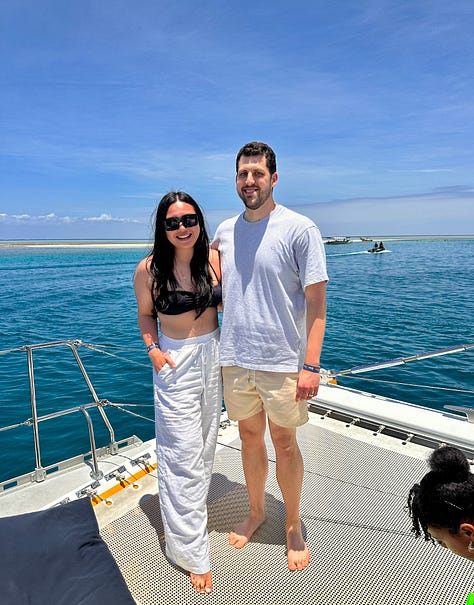 Surrounded by coral reefs, we were treated to the some magical marine life in a snorkeling session.
It was a tough day at the office 😁
If you like what you see, you can follow along at https://www.instagram.com/bennollofficial.
Hope your week goes swimmingly! ✌️