Discover more from BenNollWeather
Hudson Valley weather and school predictions
Over 10,000 subscribers
Weather does a 180
Update #418
Goodbye 70s, hello 50s.
After a week of unseasonable warmth and even some humidity, a much different weather pattern is taking shape for the final week of October.
"Hoodie weather" has arrived and it will stick around for a while.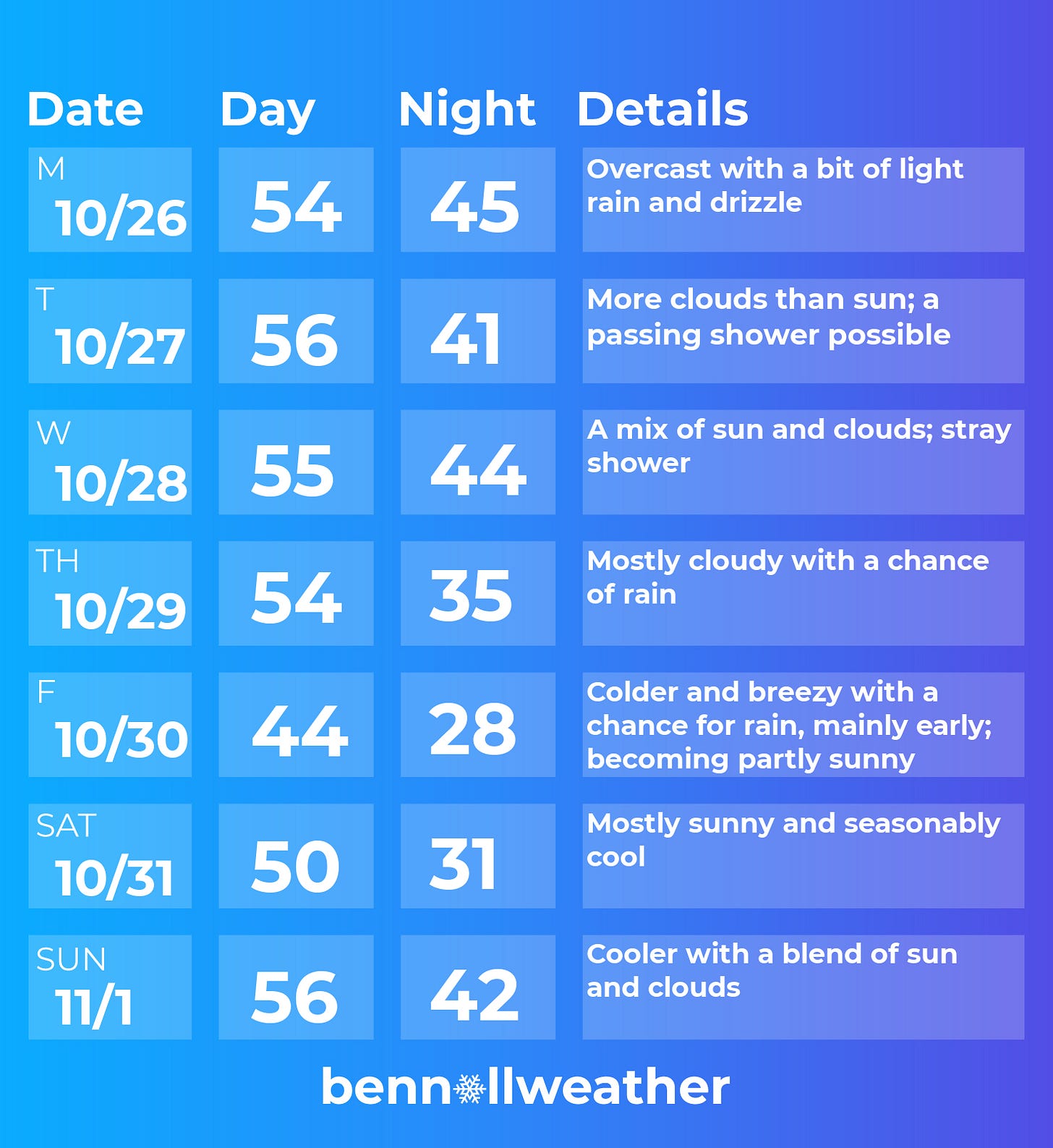 The weather this week has a lot of moving parts, so it is fair to say that forecast confidence isn't as high as normal.
It won't be a particularly pleasant start to the week, with a disturbance tracking in from the south on Monday. While rainfall amounts are expected to be light, a bit of wet weather looks likely.
Tuesday looks like a pretty standard October day: mid 50s, plenty of clouds, a shower chance. Wednesday looks pretty similar.
Believe it or not, yet another tropical storm or hurricane (named Zeta) is expected to make landfall along the Gulf Coast most likely on Wednesday.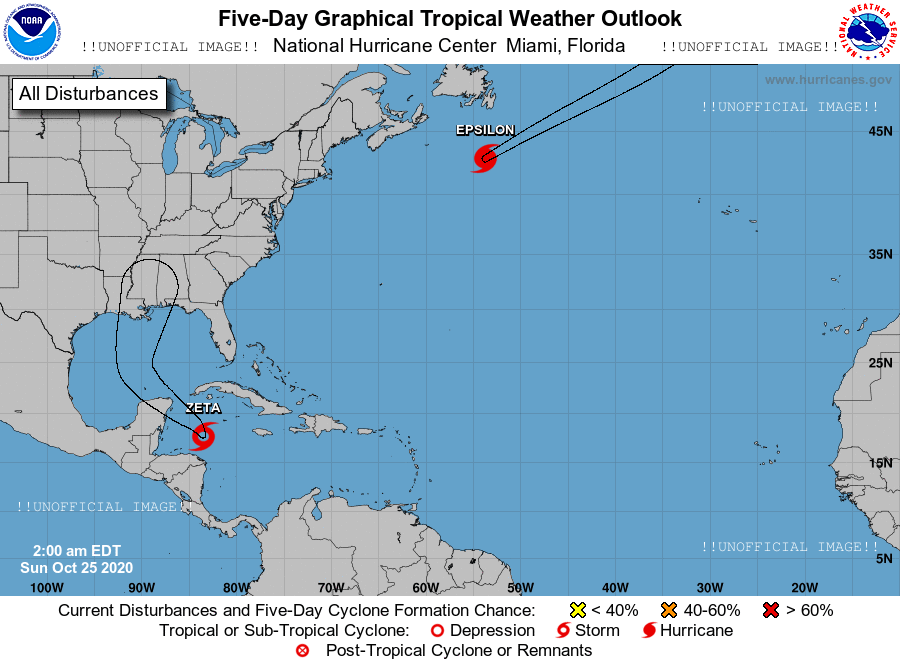 As Zeta approaches the Gulf Coast, the storm will get caught up in a large winter-like upper level disturbance that is expected to cause snow as far south as West Texas (you read that right).
Zeta's moisture will probably get siphoned northward along the eastern seaboard from Thursday into Friday, which is what matters for us.
There's a chance that things could get interesting as the tandem storms tango. By interesting, I mean snow, which looks to be within the realm of possibility for interior, elevated areas of the Northeast. I'll repeat what I said earlier: the weather this week has a lot of moving parts, so it is fair to say that forecast confidence isn't as high as normal.
Keep an eye on the forecast if you have plans, because there's only one thing that's certain right now: it will change. If you aren't following my weather bot, now is as good a time as any 😉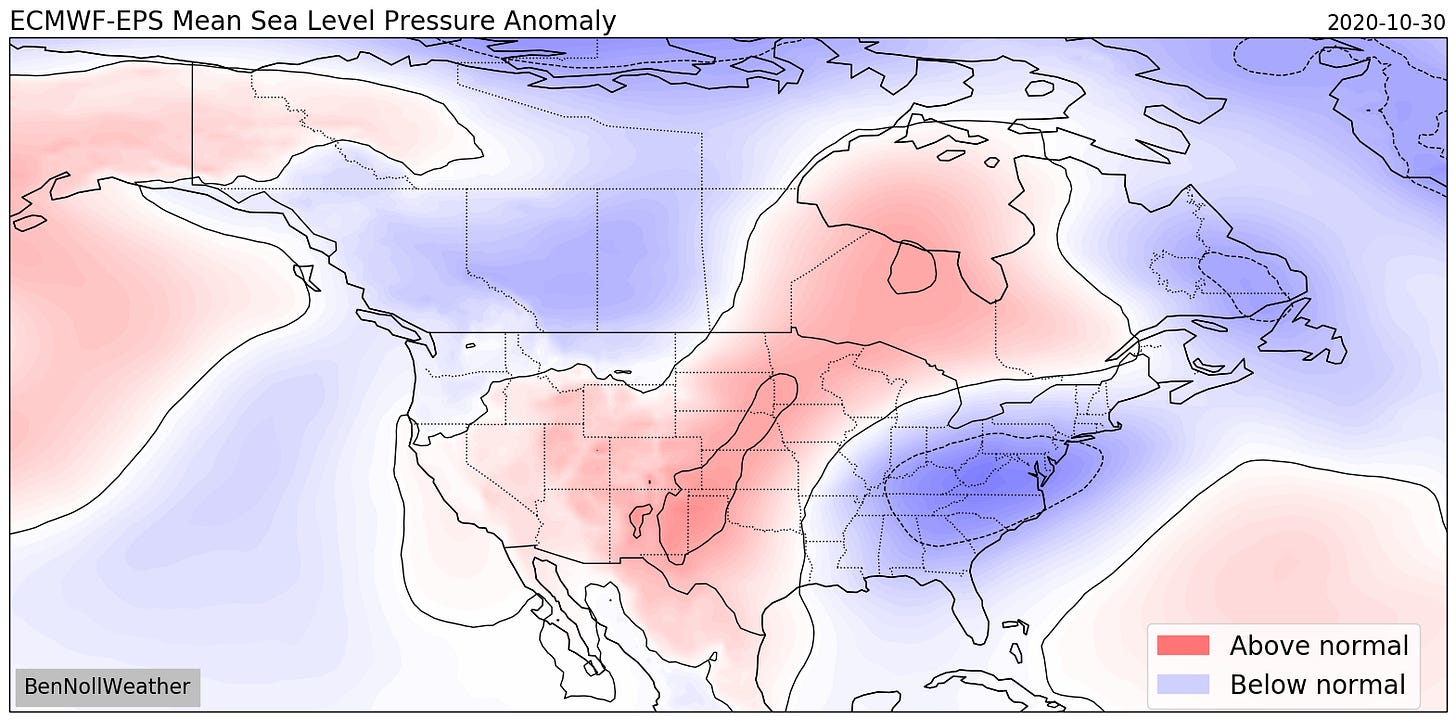 A complex low pressure system (blue colors) will approach the region from the south from Thursday into Friday
A colder, Canadian high pressure system looks to arrive from Friday into Saturday, gradually ushering more sunshine.
At this point, Sunday looks milder compared to Saturday. Another cold front could move through the region to start the week of November 2nd.
After a few chilly days to start November, things will most likely turn warmer.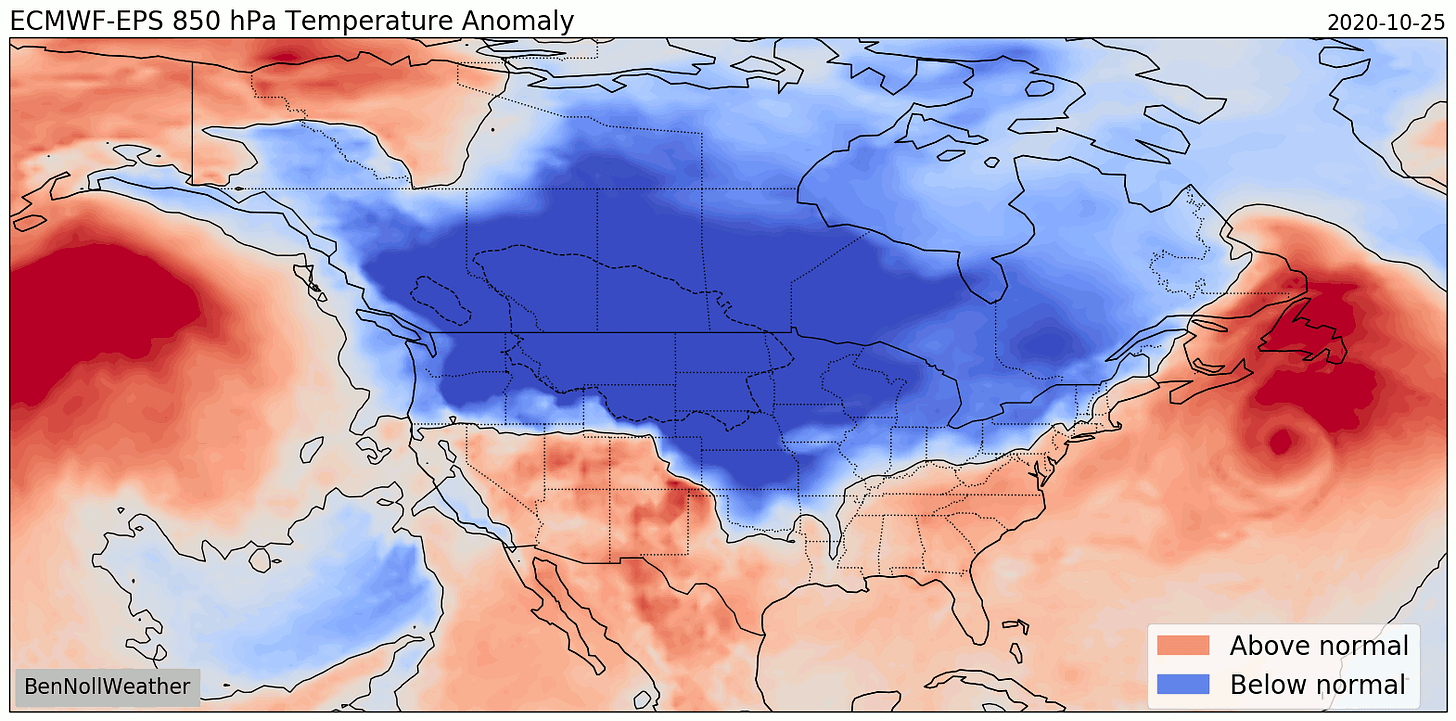 Cooler air (blue) will give way to milder air (red) in about 10 days
We may not have seen the end of 60s and 70s, so hang tight! 👇
Sights and sounds from a sanctuary
About 2 miles offshore mainland New Zealand sits an unassuming 0.85 square mile island.
Small as it may be, this place (called Tiritiri Matangi) packs a massive natural punch. It is an open sanctuary, home to dozens of bird species, some of which are extinct on the mainland — it's part of a conservation project that has been going on over the last 40 years.
As soon as you step foot on the island, accessible only by boat, bird song consumes you.
Here are a few sights and sounds from Sunday in New Zealand.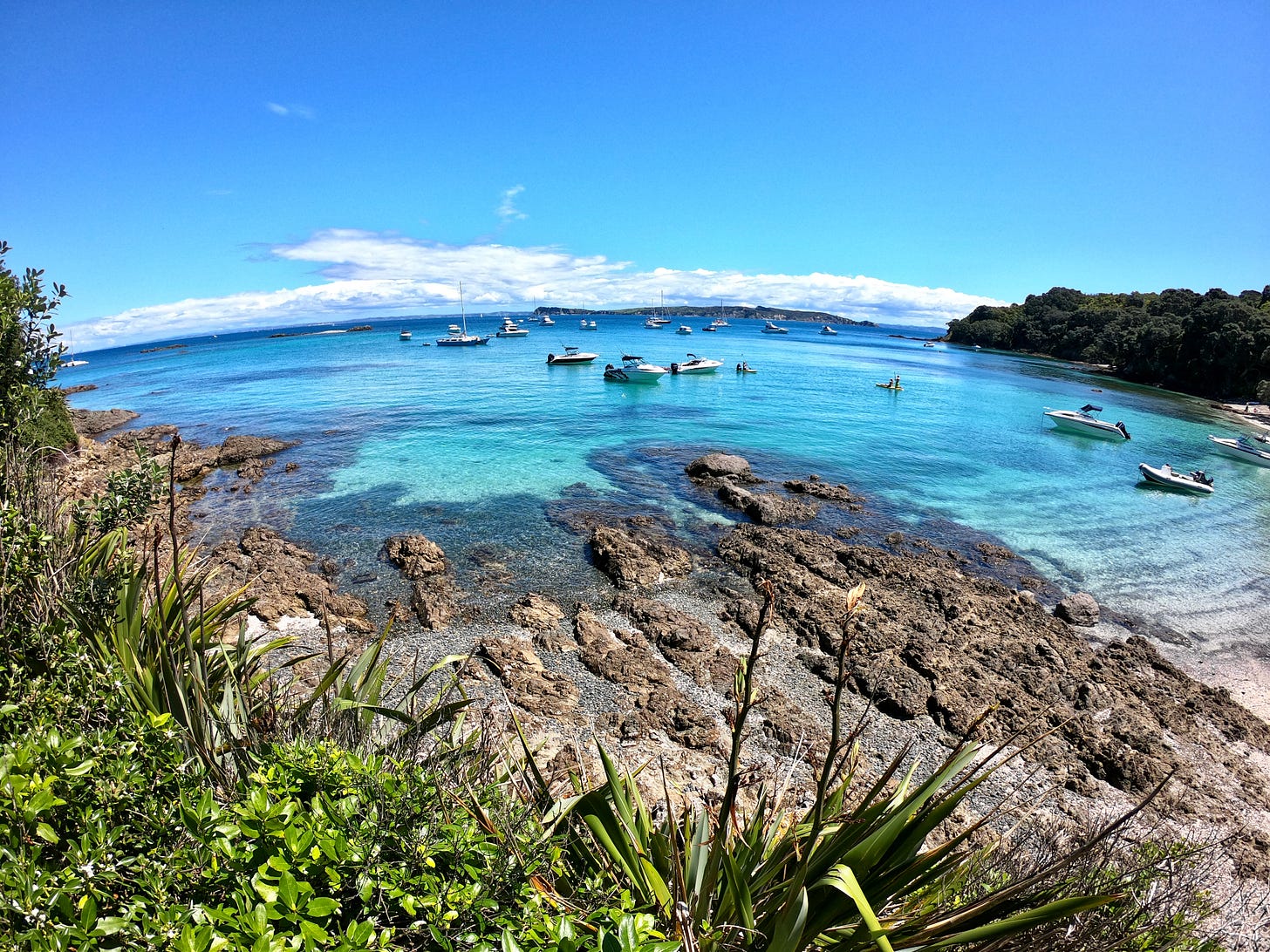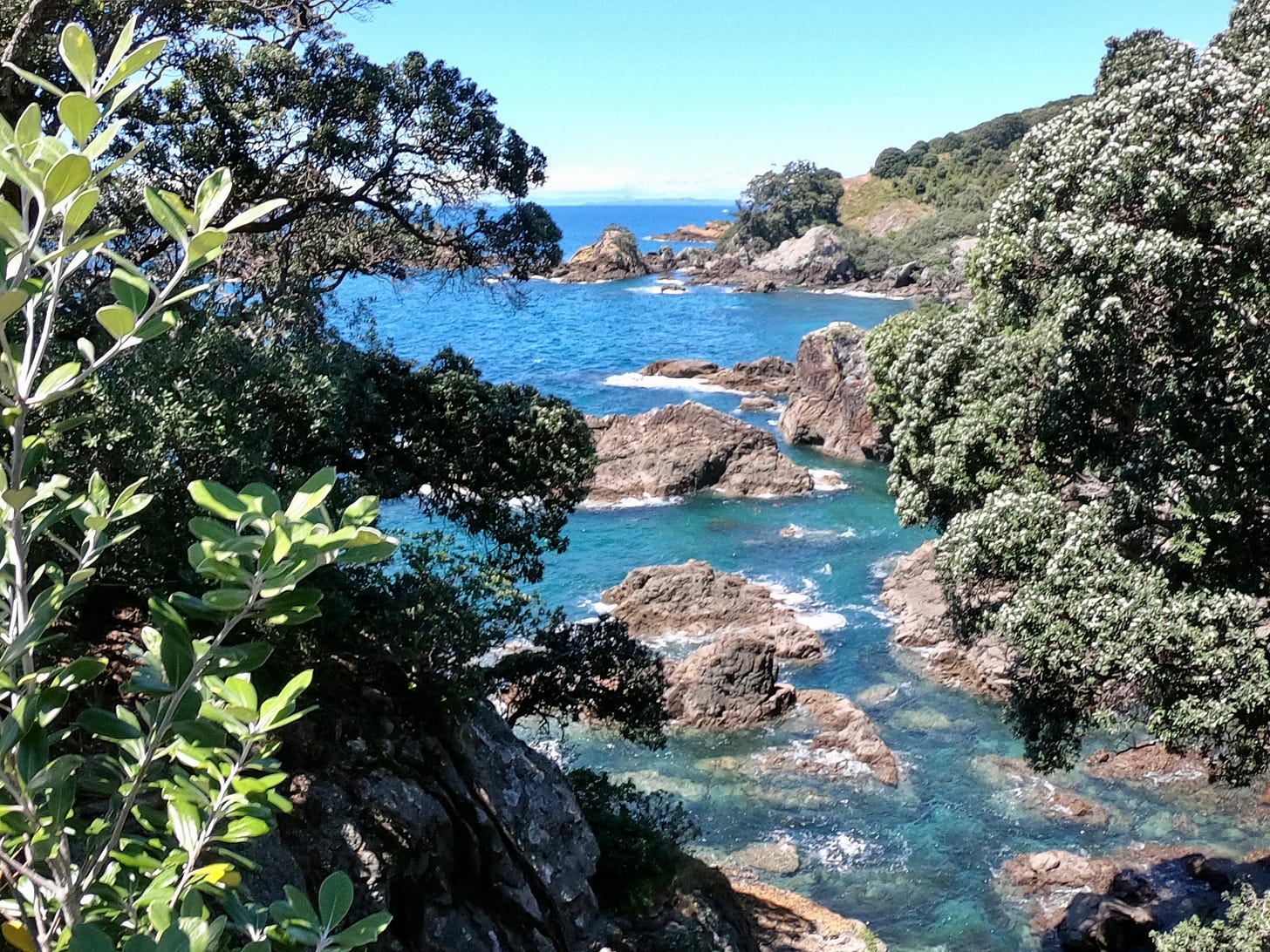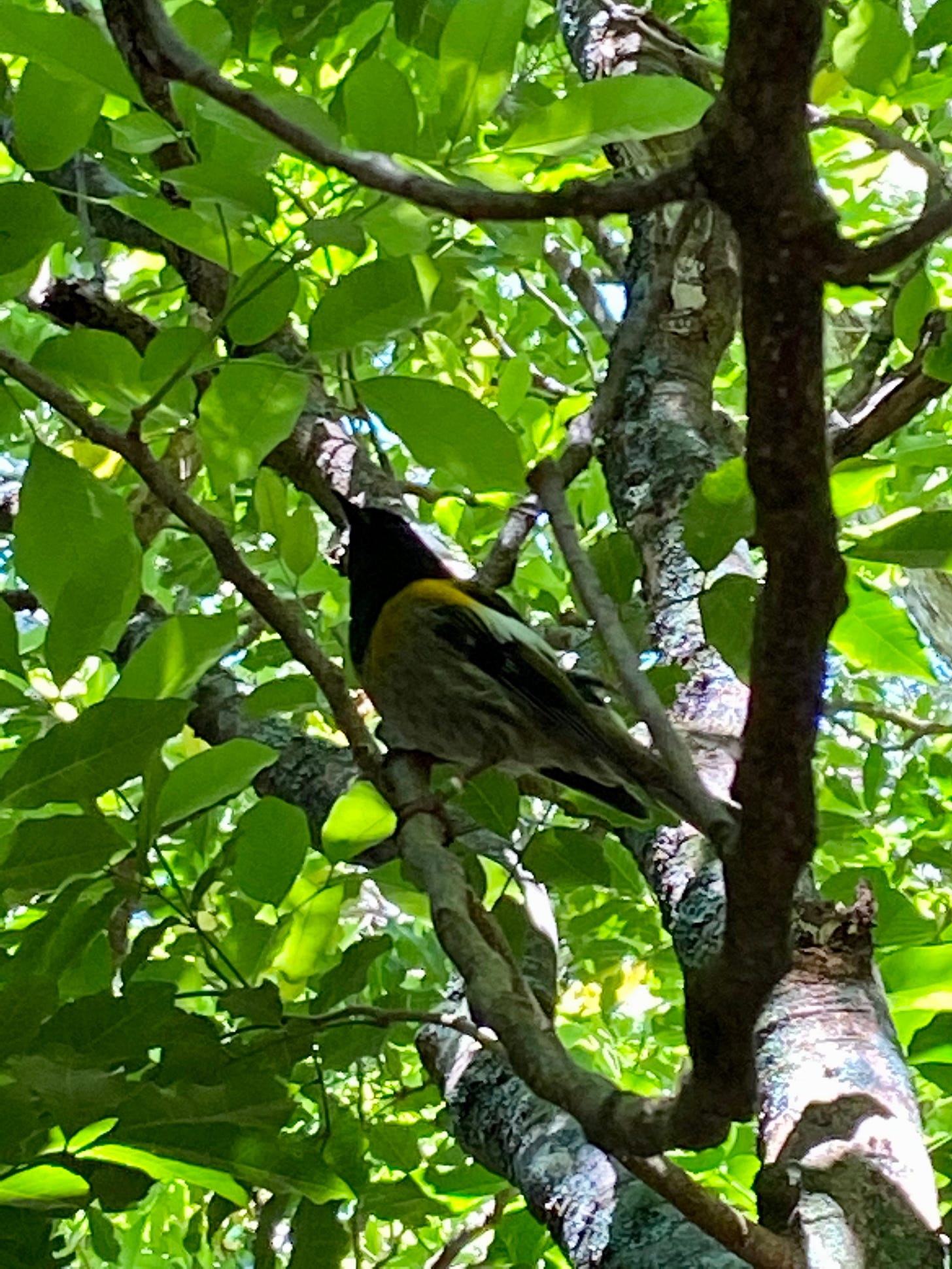 The stitchbird, known in New Zealand as the hihi: there are only about 3000 of these birds in existence